HIV risk and prevention behavior among People Who Inject Drugs and among Men who have Sex with Men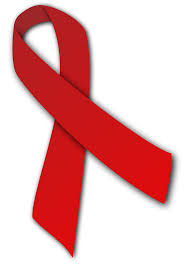 Curatio International Foundation is implementing the research project to measure the prevalence of HIV and hepatitis C to provide measurements of key HIV risk behaviours and to generate evidence for program planning, advocacy and policy-making.
The research studies two different risk groups: 1. Men who have Sex with Men (in Tbilisi and Batumi) and 2. people who inject drugs (in 7 cities of Georgia).
The project is implementing together with following Georgian organizations: Bemoni Public Union, Georgian AIDS, Clinical Immunology Research Center and Tanadgoma – Center for Information and Counseling on Reproductive Health.
Currently Georgia belongs to the group of countries with concentrated HIV epidemics. As of October 7, 2015 a total of 5,257 HIV cases have been registered by the national HIV surveillance system. The National Center for Disease Control and Public Health (NCDCPH) reported 564 new cases of HIV in 2014 (15.1 new cases per 100,000 populations). Since the first reports of HIV in the late 1980s in Georgia, injecting drug use was the major route of transmission. However, for the last three years heterosexual contacts became a dominant route of HIV spread. HIV infections acquired through injecting drug use accounted for 35.7% (0.7% higher than in 2013).  The previous Bio-BBS study conducted in six cities of Georgia, in 2012 suggests that HIV prevalence among this KP equals to 3.0% through the country, and it varies from 0.4% to 9.1% depending on the geographic location. The current study revealed that HIV prevalence equals to 2.2% through the country.  Bio-Behavioral Surveillance Survey among key populations is critical for adequate planning and scaling-up of preventive interventions.
The current study is supported by the Global Fund to fight HIV/AIDS, Tuberculosis, and Malaria. The study will be finalized by the end of 2015.
Please follow and like us:
Latest News