New Study Findings About Tuberculosis
Curatio International Foundation together with the Partnership for Research and Action for Health organized a meeting at the National Center for Disease Control and Public Health on 26th of December, where two different study findings were represented. Studies aimed to reveal Referral Delay from Primary Care facilities to specialized TB centers and Health System Factors Affecting Adherence to Tuberculosis (TB) Treatment in Georgia. The project was implemented by financial support of the TDR,  the Special Programme for Research and Training in Tropical Diseases, hosted at the World Health Organization (WHO).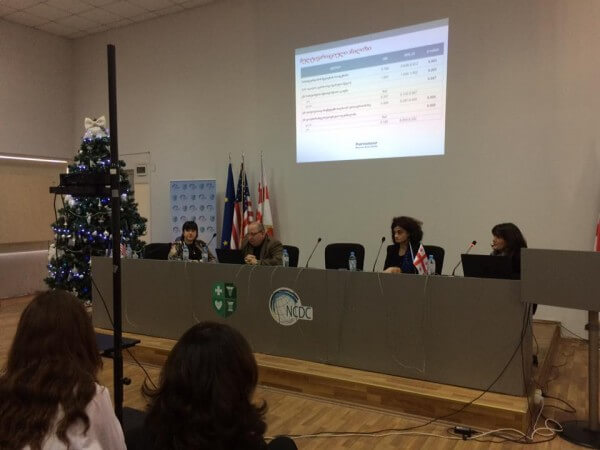 CIF prezented qualitative research findings about adherence to Drug Resistant TB treatment and led discussion around the findings – what can be done to improve treatment adherence among TB patients, looking through health system lens. The study report will be available by the end of January, 2017.
CIF inventorised all civil society organizations (CSO) working on Tuberculosis issues in Georgia, with the financial support of Stop TB Partnership through the CFCS round 7.  In the frame of this project TB CSO informational directory has been developed which is available here.
Latest News