UHC 2030: Building an Alliance to Strengthen Health Systems
Almost 100 experts were gathered together in Geneva in the end of June, to support transforming process from IHP+ to UHC 2030.
The overall aim of UHC 2030 will be to support a movement for accelerated, equitable and sustainable progress towards Universal Health Coverage as well as the other health targets in the SDGs, including global security and equity.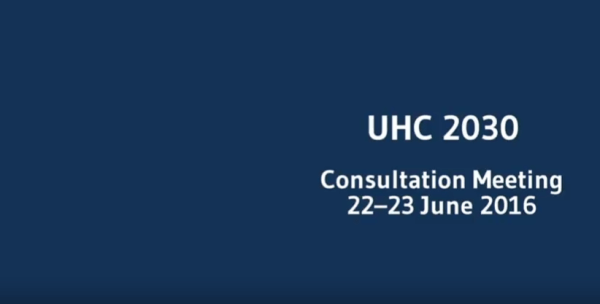 UHC 2030 will be a multi-stakeholder platform. It will be the place where a shared global vision for health systems and UHC is developed, emerging priorities are framed, bottlenecks identified and recommendations collectively proposed to accelerate progress towards UHC.
The meeting gathered stakeholders' ideas debating UHC 2030's role in advocacy both globally and locally, and discussed ways of experience sharing, health systems strengthening and making progress towards UHC. The meeting was joined by donor representatives, government health officials from low-, middle- and high-income countries, multilateral institutions, NGOs, CSOs, members of the academe and the private sector.
CIF director George Gotsadze as a plenary speaker contributed to the discussion and shared experience on health systems development progress and challenges in Georgia. He also stressed several critical points on how UCH2030 could help on global level and specifically for the Eastern Europe and Central Asia region.
"Breaking the language barriers for knowledge transfer would be an area were UHC2030 could play significant role. As I have seen in the concept note, knowledge dissemination is one of UHC2030 core objectives, but unfortunately this knowledge dissemination largely translates disseminating in English. Rarely we see disseminating in French, in Spanish, in Chinese or in any other languages that belongs to UN family of languages." said George Gotsadze. A video of the plenary session is available here.
UHC2030 continuous working to provide practical guidance to countries and help them strengthen coordination around health systems strengthening towards UHC.
Latest News