Webinar : Matters of Scale and Integration in Digital Health Ecosystems
On February 28th, Curatio International Foundation participated in the webinar "Matters of Scale and Integration in Digital Health Ecosystems",  a part of the Digital Dialogue Series on Mixed Health Systems held by. During the webinar, the president of Curatio International Foundation, Dr. George Gotsadze spoke about the "Digital technologies and future of health care". The partners of the webinar were the Institute of Development Studies, Public Health Foundation of India, Sustainable Health Foundations, The Private Sector in Health. The series is facilitated by Transform Health.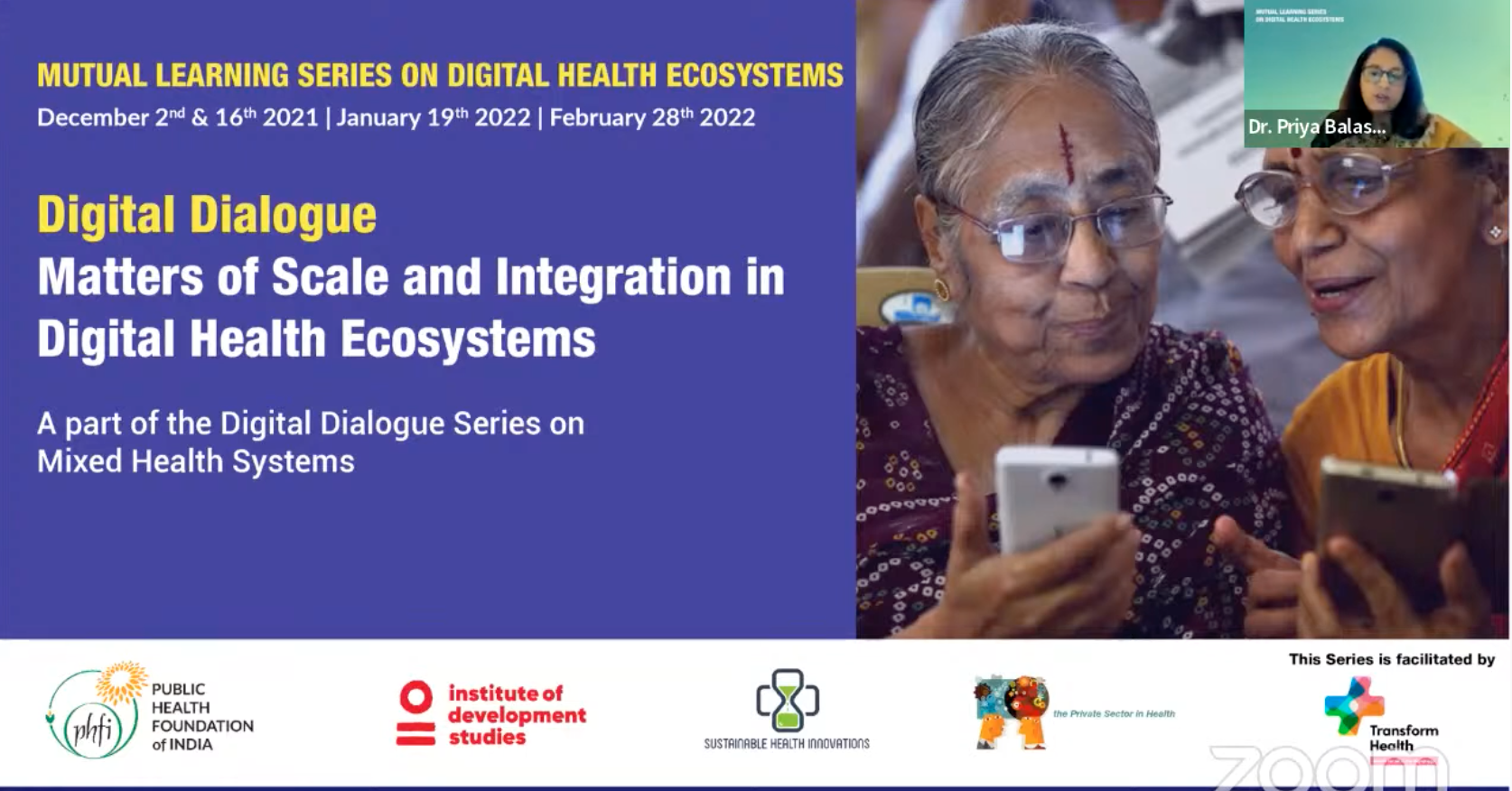 This digital dialogue session explored some of the emerging lessons for strengthening integrations of digital technologies into health services at scale and sustainability beyond COVID in mixed health systems. The aim of the discussion was to explore the role of government in facilitating a process of digital transformation that supports increasing access to effective and affordable health services by all social groups. The session  explored two main questions:
How should governments balance physical health services with digital enablers? The thinking behind India's launch of the digital health mission and priority measures governments will need to take to ensure digital health services contribute to progress towards universal health coverage?
  Emerging lessons from the rapidly increasing role of the private sector in health and the fragmentation of health markets. What are the implications for the government's role in overseeing digital health transformations in mixed health systems?
See the full webinar here. 
Latest News