Curatio International Foundation: Transition and Sustainability Portfolio
As middle-income countries experience economic growth and increased government spending potential on healthcare, donors have begun decreasing their support under the assumption those countries have sufficient physical space to support and sustain their health programs.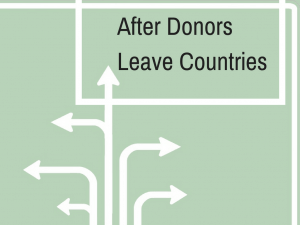 Countries in Eastern Europe and Central Asia (EECA), Latin America and the Caribbean (LAC) were the first to face these transitional challenges. In response to the need for a well-planned transition process, CIF with the financial support of The Global Fund to Fight AIDS, TB and Malaria, has developed a Transition Preparedness Assessment (TPA) Framework and Tool. TPA helps countries identify gaps in their health systems and beyond that might hinder the process of sustaining public health goods that were reached with external financial support.
TPA was conducted in Belarus, Bulgaria, Georgia and Ukraine. This process was funded by The Global Fund to Fight AIDS, TB and Malaria. The findings and recommendations of the TPA were used by countries to develop transition plans (TP). With technical support from CIF, the transition planning process has concluded in Ukraine, and is ongoing in Belarus and Georgia.
Currently, CIF supports the TPA process in four EECA countries – Armenia, Moldova, Kyrgyzstan and Uzbekistan. CIF is also conducting TPA in Jamaica, Morocco and the Philippines. This time around, the financial support comes from both The Global Fund to Fight AIDS, TB and Malaria, and the UNAIDS Geneva office.
Keep following the CIF webpage for additional detailed information regarding Transition and Sustainability activities.
Latest News
Related content