CIF hosts Aradhana Srinagesh throughout the winter internship program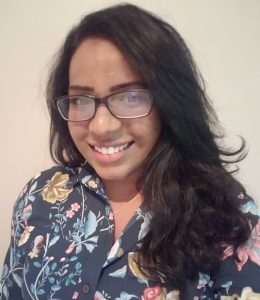 We are delighted to host Aradhana Srinagesh from
New York University
 during CIF winter internship program. Aradhana is a master degree student of
Public Health in Health Promotion & Disease Prevention and Outcomes.
CIF will host Aradhana during the last 2 weeks of March. Along with our researchers she will work on literature review related to HIV Prevention and Risk Behavior among Key Populations.
Aradhana shared her thoughts and plans about her future carrier and described why and how she applied for our winter internship program:
"I applied to the HIV Prevention and Risk Behavior among Key Populations Internship track with the goal of expanding my knowledge on one of the most prevalent diseases that exists today. Human behavior is complex; implementing widespread behavioral changes is challenging; and the gaps in our knowledge about the effectiveness of HIV prevention are evident.

Thus, there is an urgent need to identify and address ethical issues, and to engage drug-using and other at-risk communities. I plan to pursue a Doctoral degree in Clinical Psychology to advance my research and clinical expertise on factors influencing medical adherence, sexual and drug risk behavior, and psychiatric functioning in HIV-infected and HIV-affected individuals.

By participating in the CIF internship, I hope to advance my knowledge and skill sets on the treatment gaps and progression of HIV/AIDS in Georgia. I have been following CIF's work for quite some time and I was always impressed by the foundation's international collaborations among researchers and organizations.  CIF bases its work on "bridging the gap between what is known about the problems at hand and what has to be done in order to solve them" not only at a local level, but also global level. So, the idea that I could intern at a foundation that looked at solving, strengthening, and improving health systems on a global-scale is what motivated me to choose CIF. Also, this internship will open doors for me to meet other like-minded researchers in a country I've never been to."
Track our internship program web page. A new announcement for summer internship program will be available soon.
Latest News