Rapid reviews of health policy and systems evidence
Rapid reviews of health policy and systems evidence provide relevant and actionable evidence at every step of the decision-making process. The Alliance established the Embedding Rapid Reviews in Health Systems Decision-Making (ERA) initiative to build rapid review production directly within health decision-making institutions in LMICs. Four ERA platforms were established in Georgia ( Curatio International Foundation and Parliament of Georgia, Healthcare and Social Issues Committee), India (National Health Systems Resource Centre, Ministry of Health and Family Welfare), Malaysia (Ministry of Health, National Institutes of Health, Institute for Health Systems Research) and Zimbabwe (Ministry of Health and Child Care).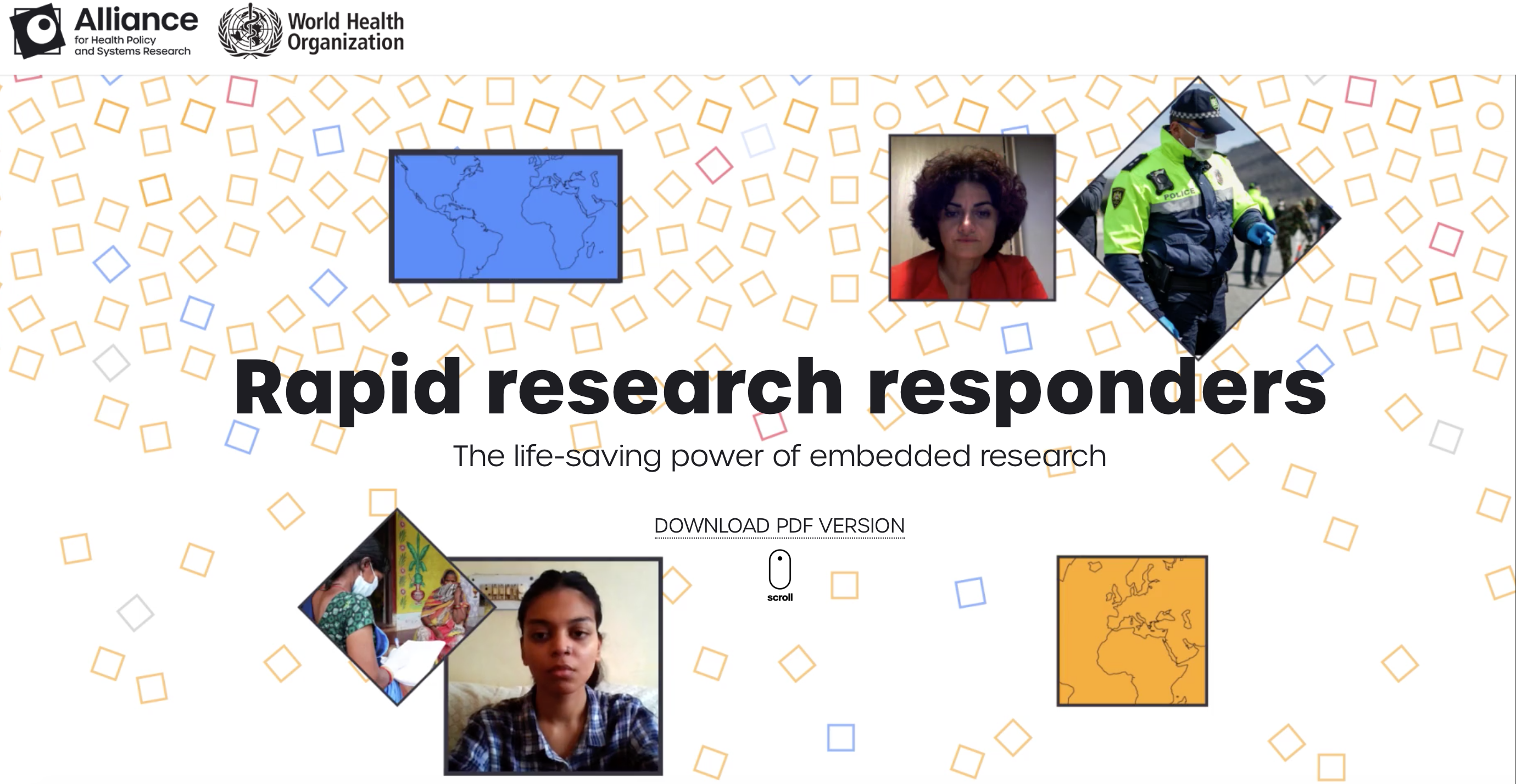 AS COVID-19 BECAME a public health emergency and then a pandemic, decision-makers not only needed the best current evidence available, but they also now needed it at a speed that was previously unheard of. The report tells a story how teams in Georgia and India took on that challenge. The rapid response has been developed under the ERA platform, financially supported by the Alliance for Health Policy and Systems Research (AHPSR), under the World Health Organization (WHO).
The synthesis and models developed by the ERA team in Georgia were presented to the prime minister's office and to health officials, informing different social distancing measures. Based on the quick response and the trusted relationship, demand for further rapid reviews increased in the following months.
See the full report here. 
Latest News